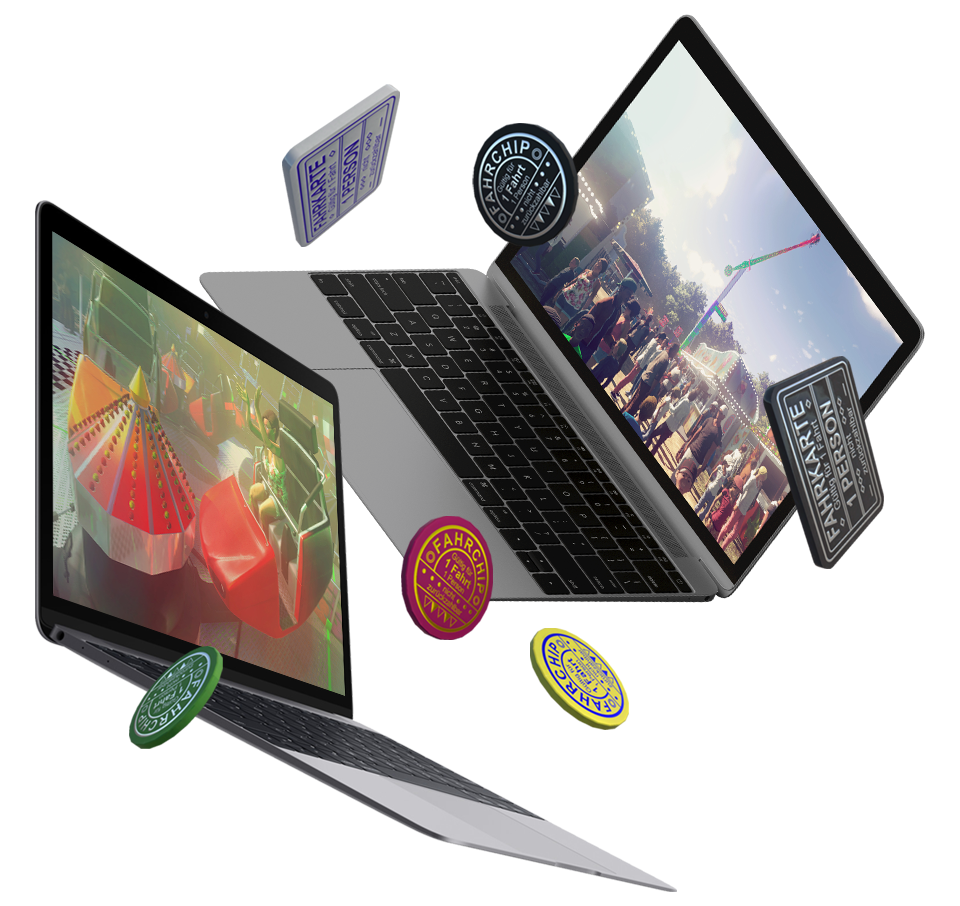 Virtual Rides III
Set foot in an even bigger, more colorful, and more impressive fairground than ever before! Let your imagination be your guide! Design, control, and ride more than 10 unique attractions!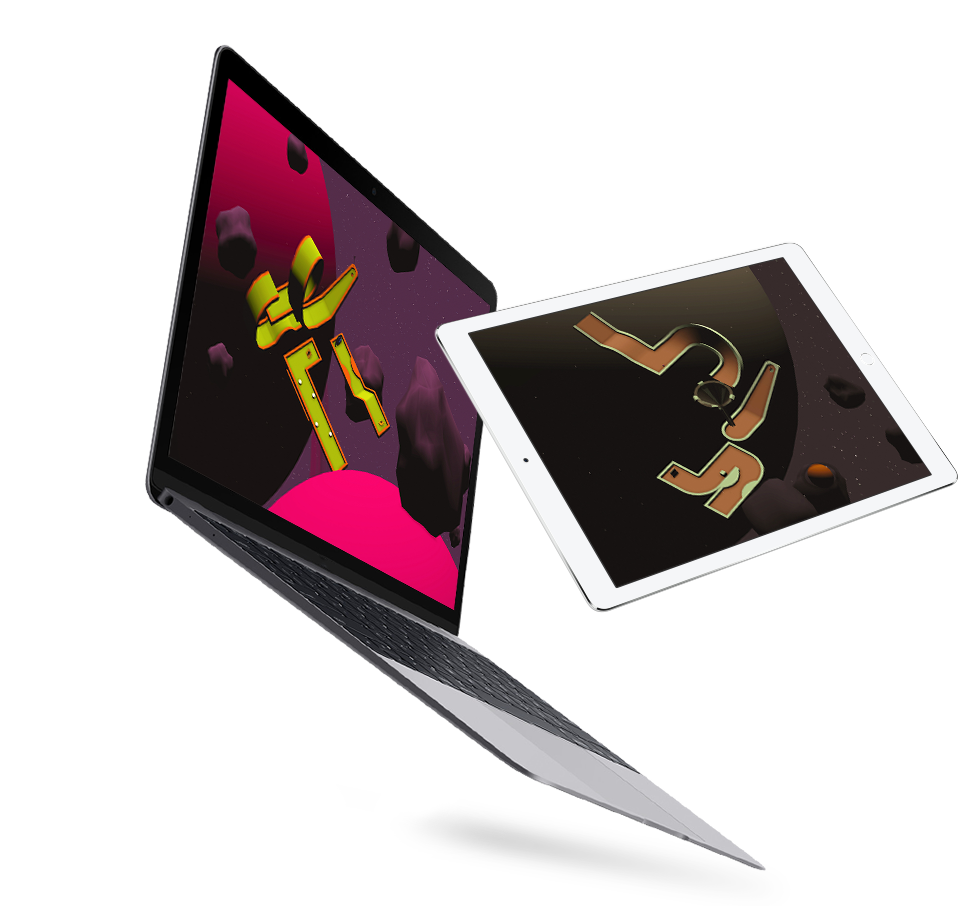 Infiniputt

Play procedurally generated mingolf courses assembled from an immense variety of sections!
Be surprised by new challenges and combinations on every track!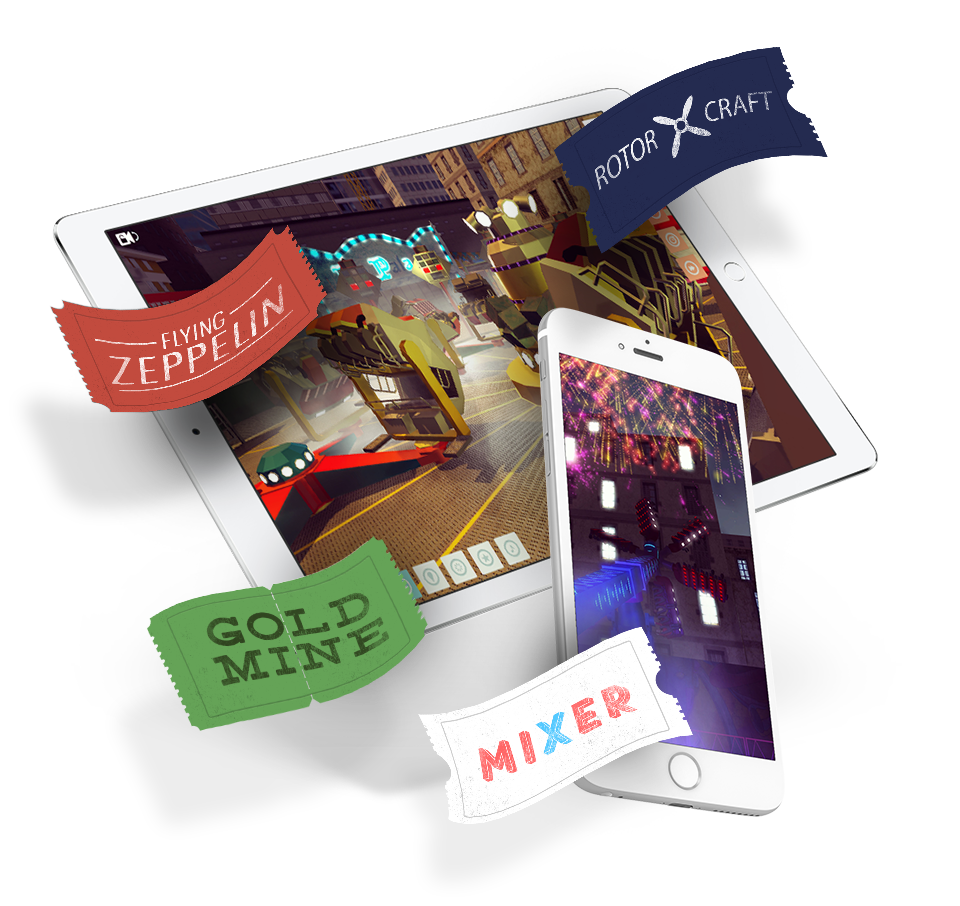 Funfair Ride Simulator 3
Have you ever had the opportunity to be able to use your own ride at the fair? Probably not … Now you can experience this on your smartphone or tablet with the new Funfair Ride Simulator 3.
Shadow Rebound
Do you know the classic pong-style games? We mixed the concept with a new ingredient: light
Questions?
Feel free to get in contact with us!